Hello there, it's Dara …
On behalf of FunFitness team, I would like to send a quick note to say THANH YOU very much for your purchase!
With all the choices out there, the fact you chose FunFitness means so much to us.
We do not take that support for granted. Seriously – thank you!
As a small business, we live and die by our customer's word of mouth. If you would like to share your experience with us, kindly take a selfie of yourself with your new product then send your comment to info@funfitnessgroup.com to stand a chance to win a $100 Amazon Gift Card every month.
Winner picture will be announced here by end of each month.
To your greatest,
Dara
P/S – Here is one of our lucky customers who just got $100 buck in his pocket. See how happy he is. Again, congratulation, Cody! Your picture and comment mean the world to our team.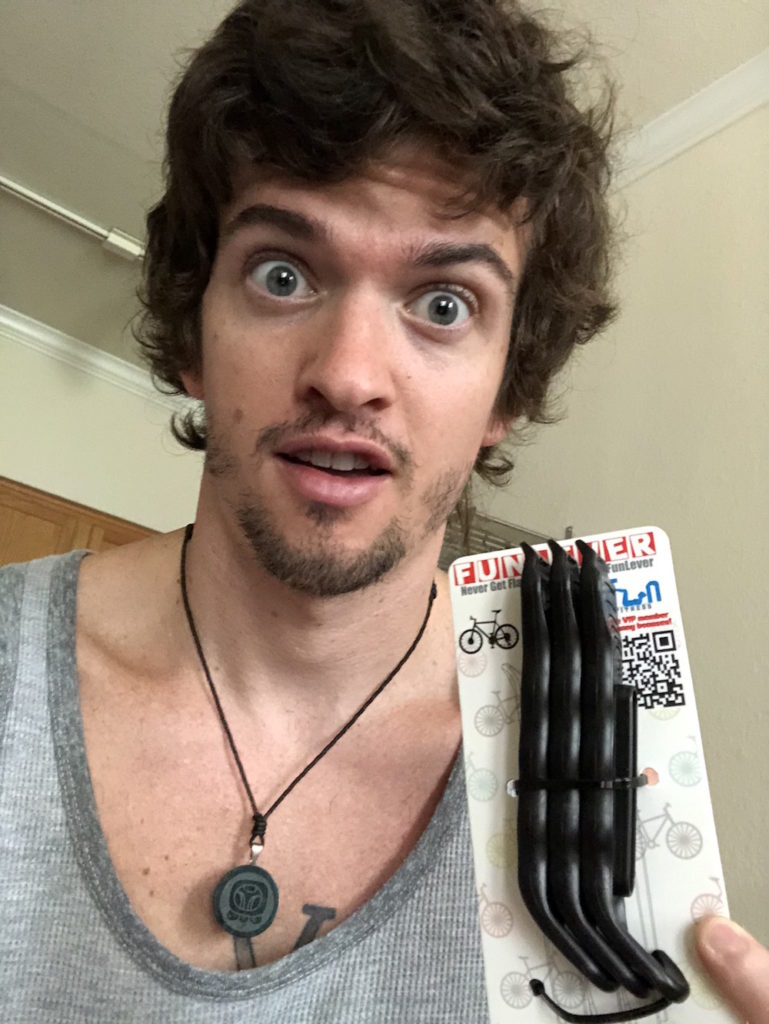 "Shredding the streets means shredding your tires, these help preserve my fingers changing them", said Cody Reynolds.